Ways to Use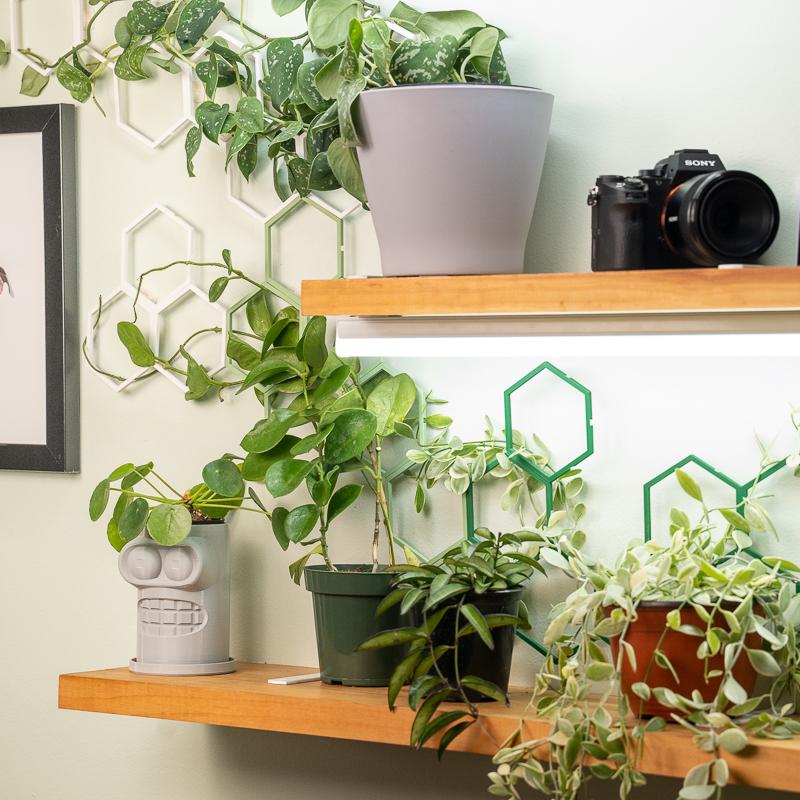 Small Spaces
Space is at a premium for all of us. Free up shelf space by growing plants on the wall.
Hexagon modules allow you to build around existing shelves or furniture.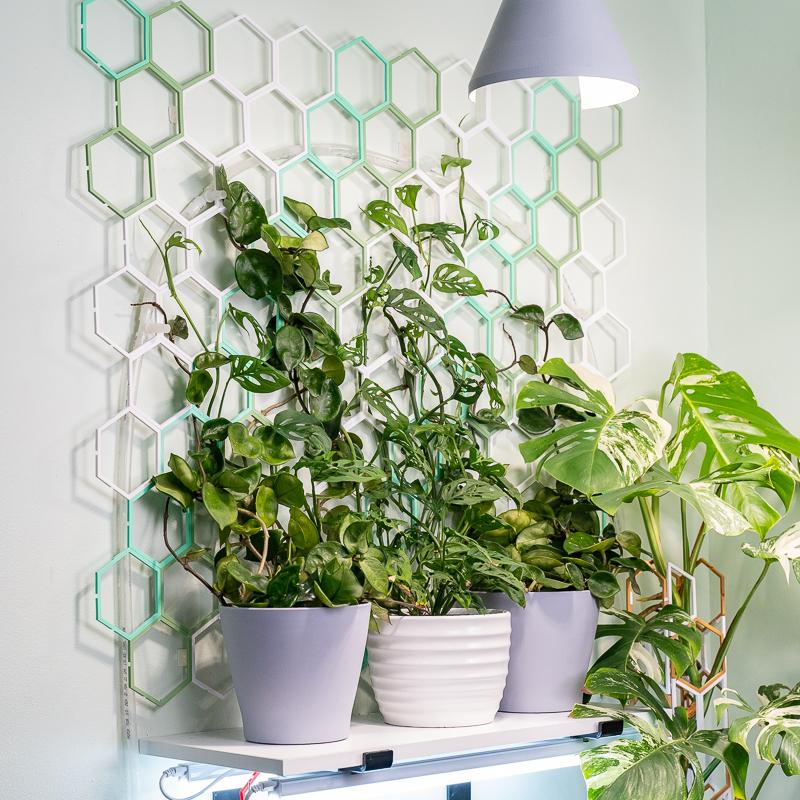 Accent Wall
A blank wall can be transformed with a couple shelves and lights.
A wall mounted trellis allows you to grow plants vertically. Extra shelf space can be used for small pots and propagations.
Feature Wall
Plants make an ordinary space EXTRAordinary. Large leaves in an accent color provide depth and intrigue across focal points of a room.
Low maintenance and high impact.
Great for These Varieties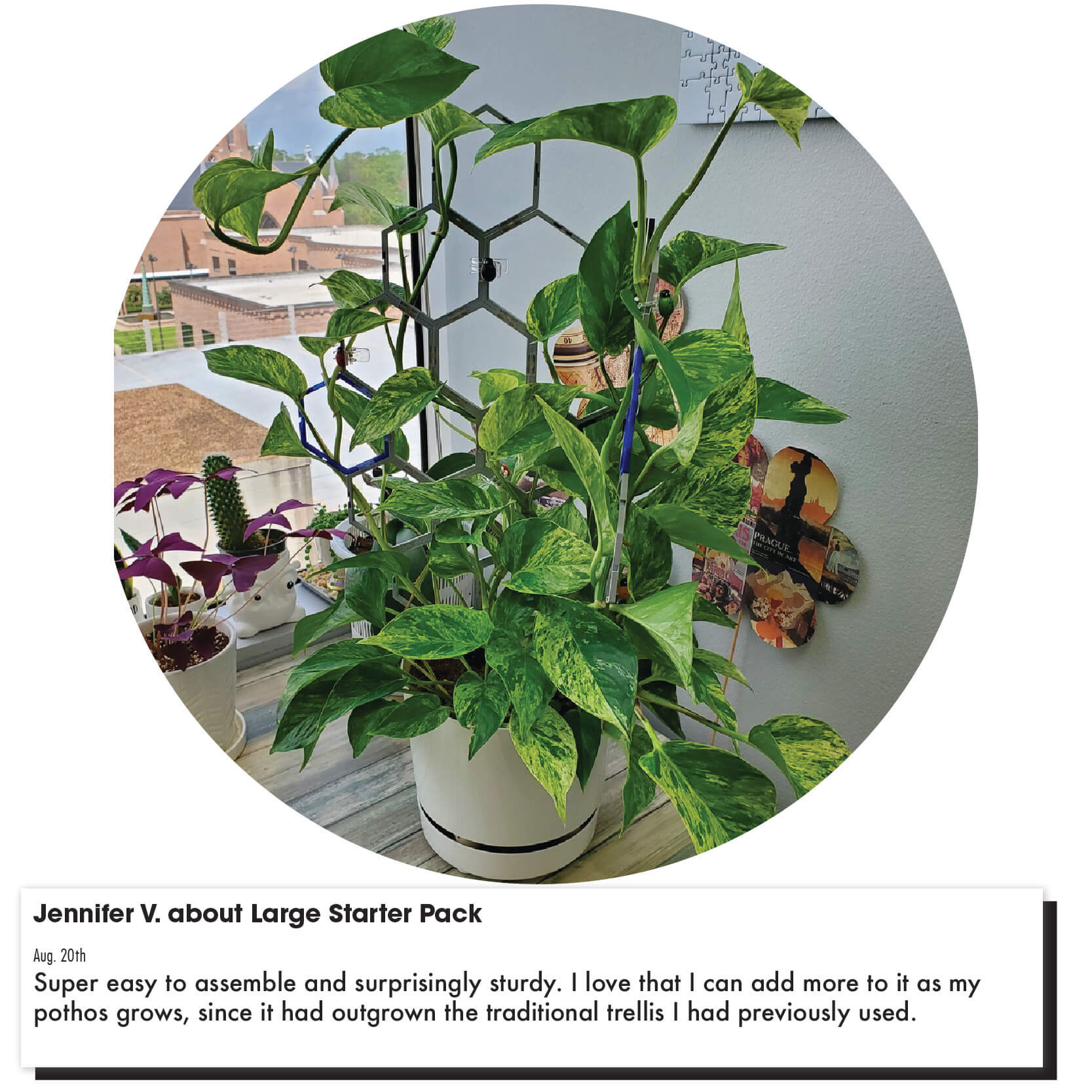 Pothos
Fast growing Pothos thrive on a trellis. The size of each hexagon is perfect for the average leaf size and stem length of many varieties.
Mature plants can be trellised with ease and young plants gobble up each honeycomb quickly.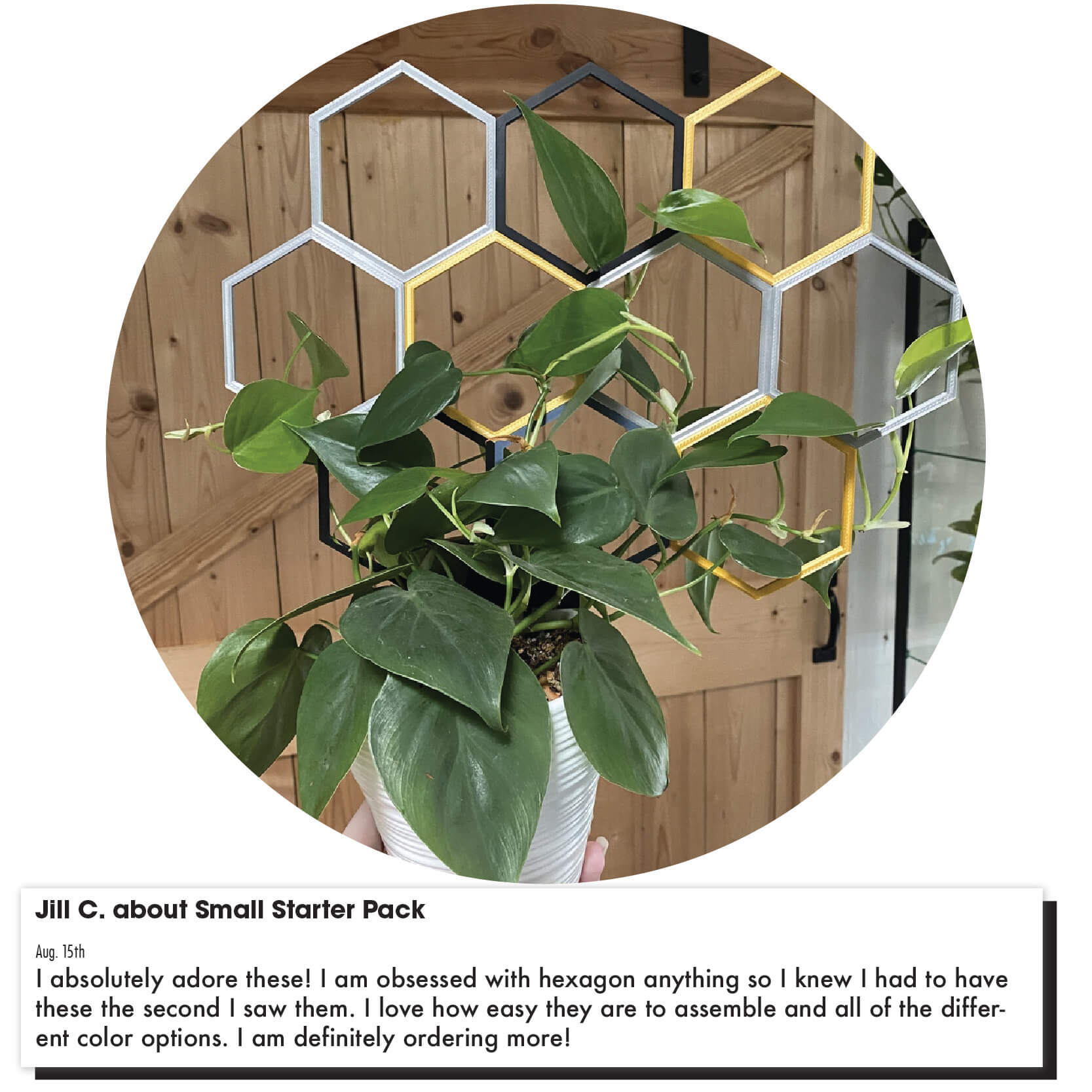 Philodendron
Leaves at the base of a Philodendron are often covered up by new growth. A trellis lifts up the leaves to spread out the light.
The smooth edges are complimented by the sharp angles of a hexagon. No matter the variety, Philodendron always look lush on a Super Trellis.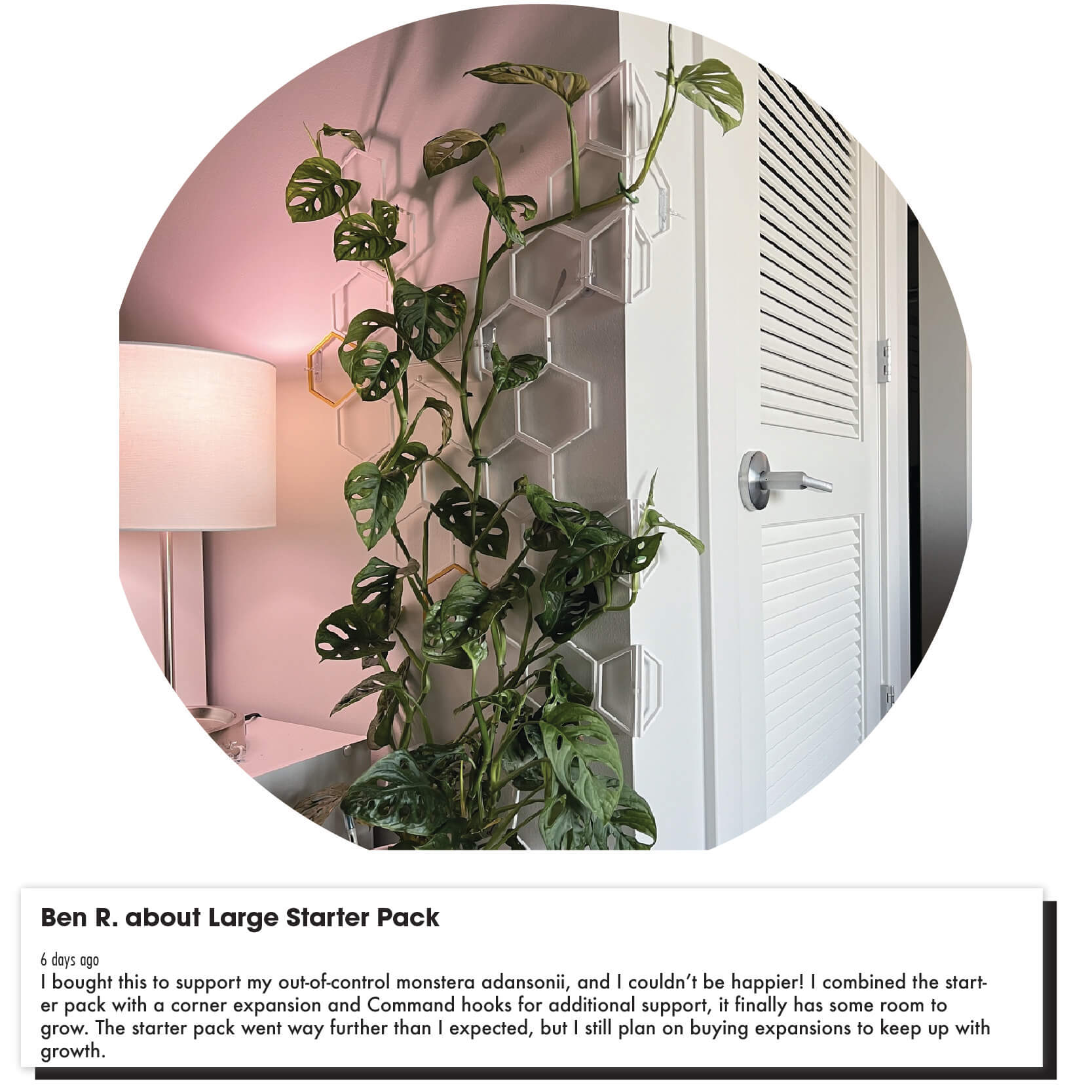 Monstera
From Adansonii to Deliciosa, most varieties of Monstera will need a trellis at some point in their life. Constant support will prevent stems from growing "leggy".
Support your plants early in their life for the tightest growth.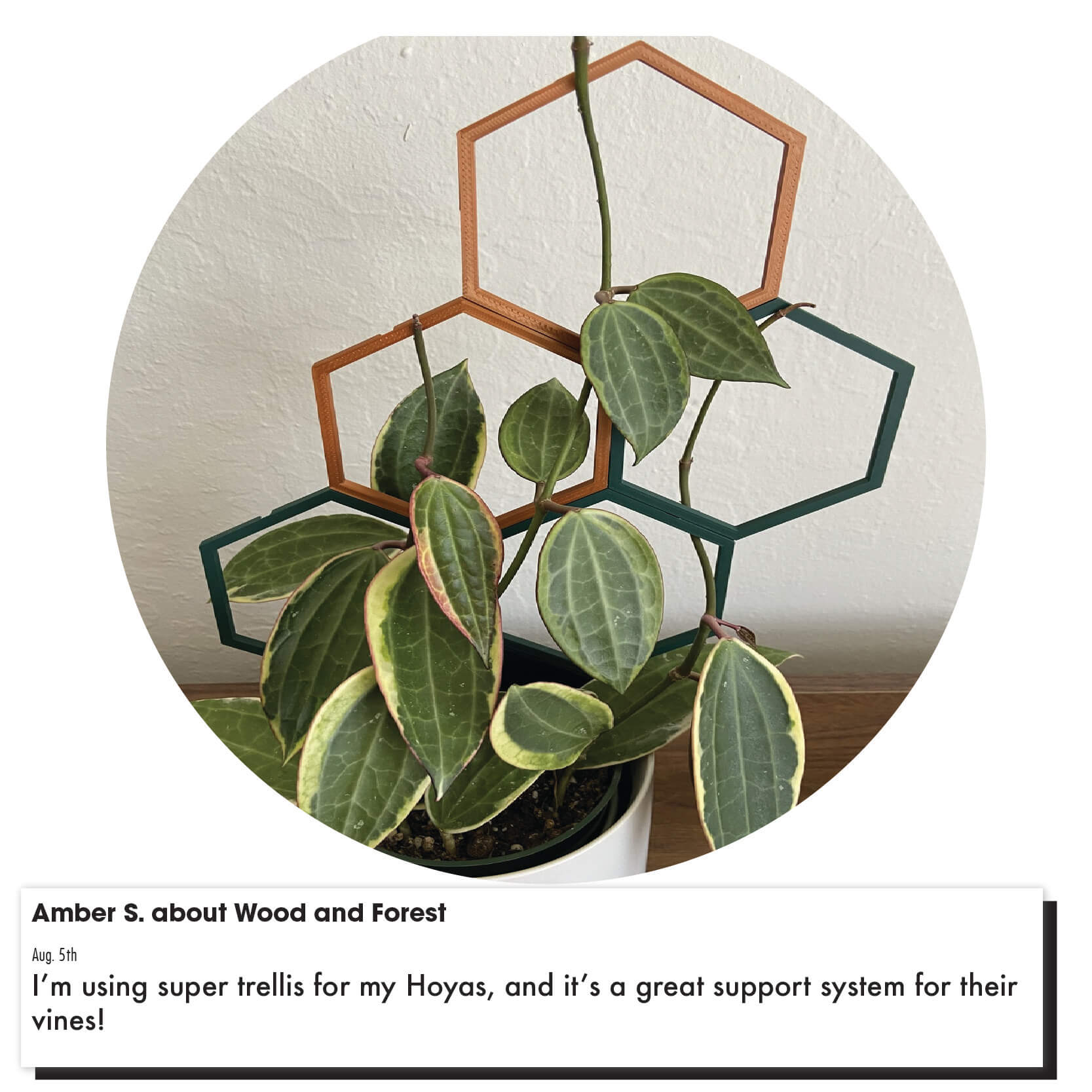 Hoya
A personal favorite here at Super Trellis HQ.
Slow growers during on half of the year, but wild reachers during the other. Hoya's will grow stems until they find strong support. Once they're wrapped up tight, leaves will bloom rapidly.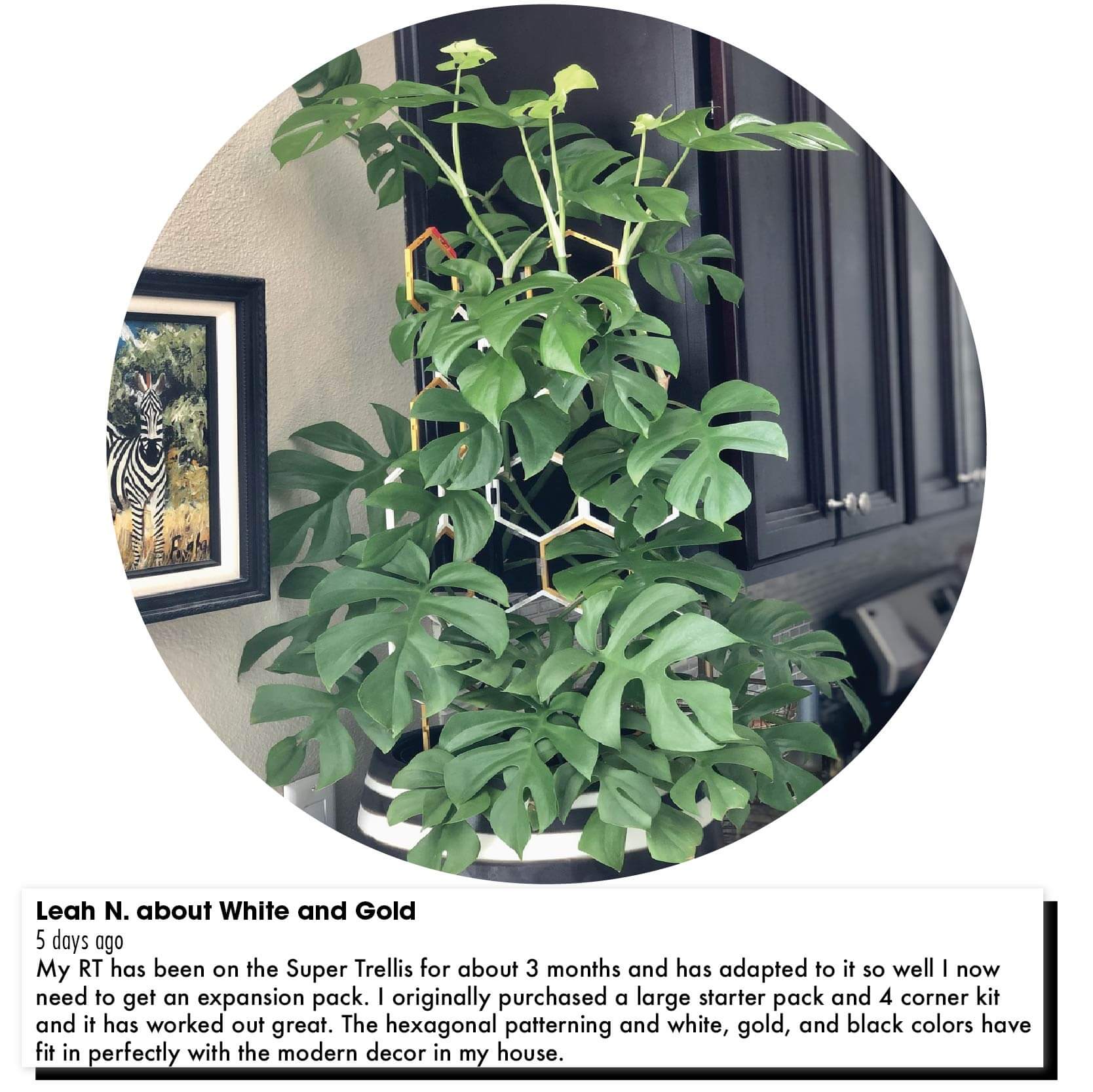 Raphidophora
The "Mini Monstera" often ends up as a thin vine with small leaves. With proper support, these plants can grow dense with surprisingly large leaves.
Check out some of our other content on the success we have had in our greenhouse with these species.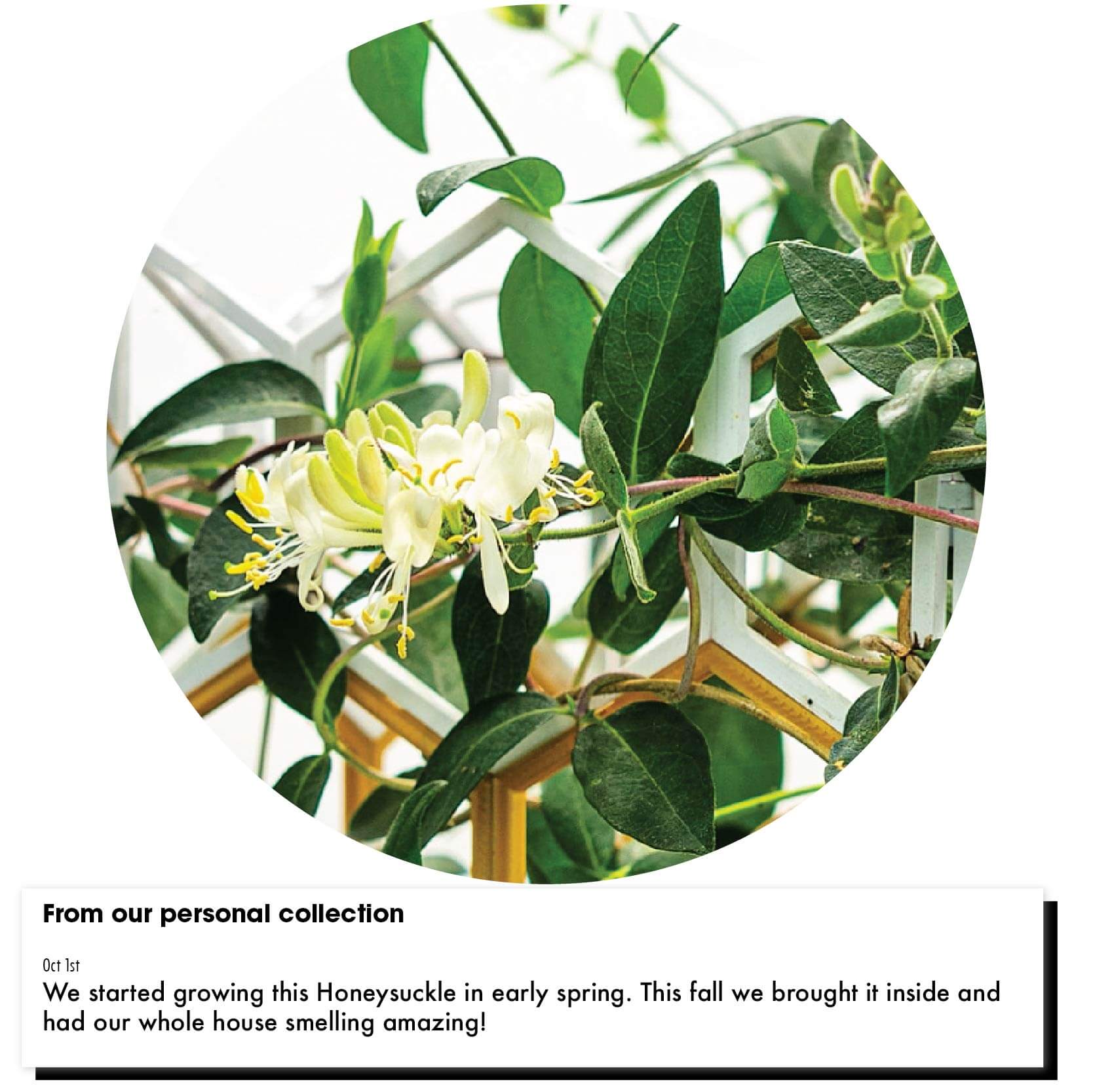 Honeysuckle
Garden Varieties don't have to be an outdoor only species.
This summer we grew a Clematis, Honeysuckle, and Black Eyed Susan on tower trellises. In the fall they came inside to fill our home with amazing floral scents.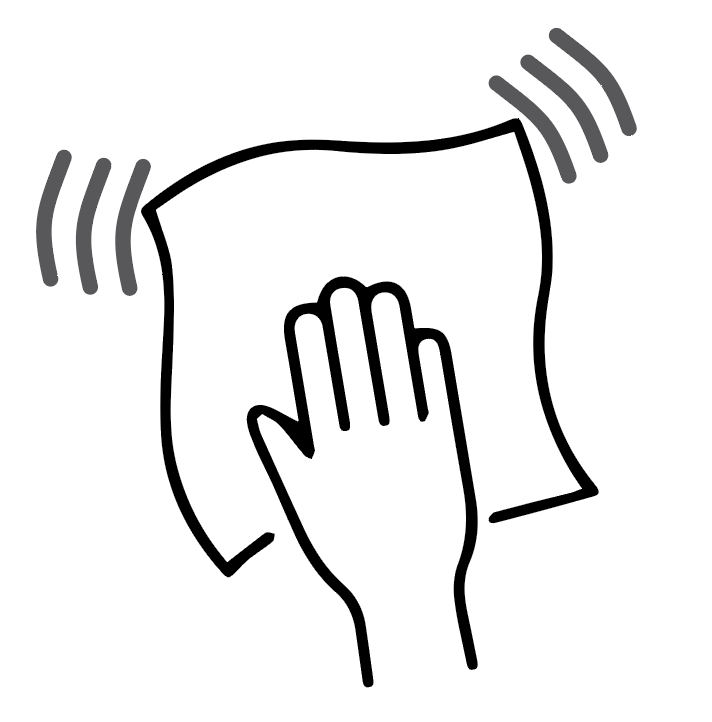 Clean Mounting Surface
Wipe down the wall or surface with water or light detergent.
Dry the surface completely before applying mounts.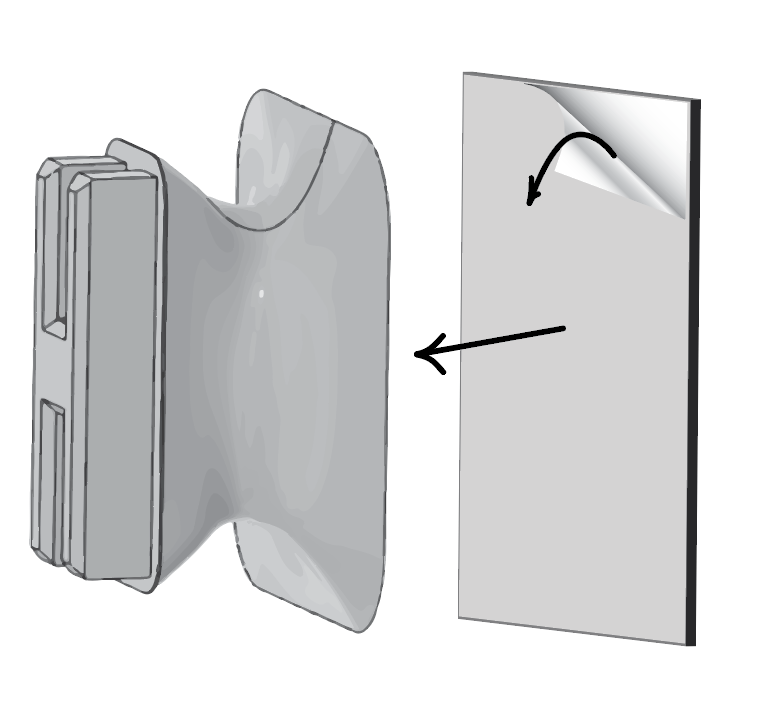 Peel and Stick
Peel the backing off the adhesive pads.
Leave one layer attached until the the next step.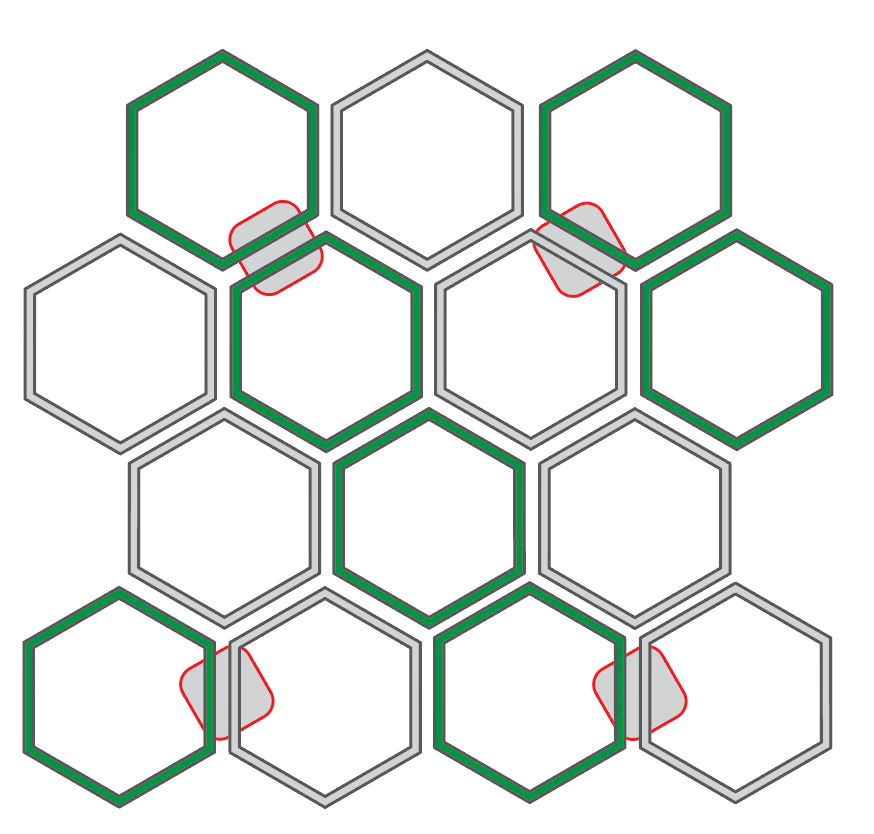 Attach and Mount
Attach mounts to your trellis arrangement before attaching them to the wall.
Press the mounts firmly to the surface for 5-10 seconds.
Bundle and Save
You may also like